Will we be "sowers of hope"?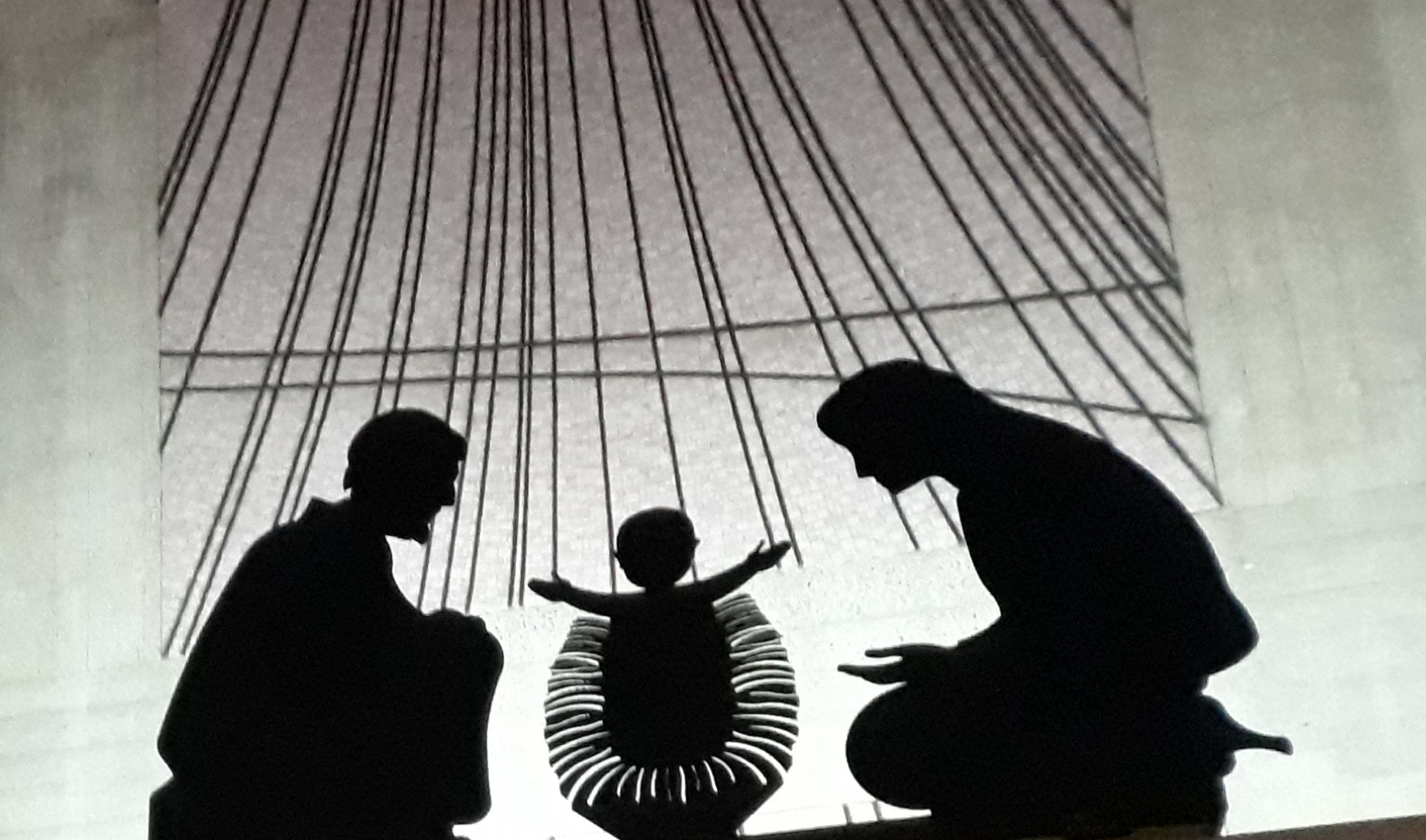 Happy Christmas 2019 !
Comfort, comfort my people, says your God. Speak tenderly to Jerusalem, and proclaim to her that her hard service has been completed, that her sin has been paid for, that she has received from the Lord's hand double for all her sins.
A voice of one calling: "In the wilderness prepare the way for the Lord; make straight in the desert a highway for our God.
See, the Sovereign Lord comes with power, and he rules with a mighty arm. See, his reward is with him, and his recompense accompanies him. He tends his flock like a shepherd: He gathers the lambs in his arms and carries them close to his heart; he gently leads those that have young. Isaiah 40:1-11
This promise is still resounding today. It is happening now. It is challenging us to incorporate it in our lives. And before everything, let us enjoy this gift that is done to us, let us contemplate it: Jesus today, in us, with us. How shall we welcome this gift of proximity? God made man from the Crib to the Eucharist…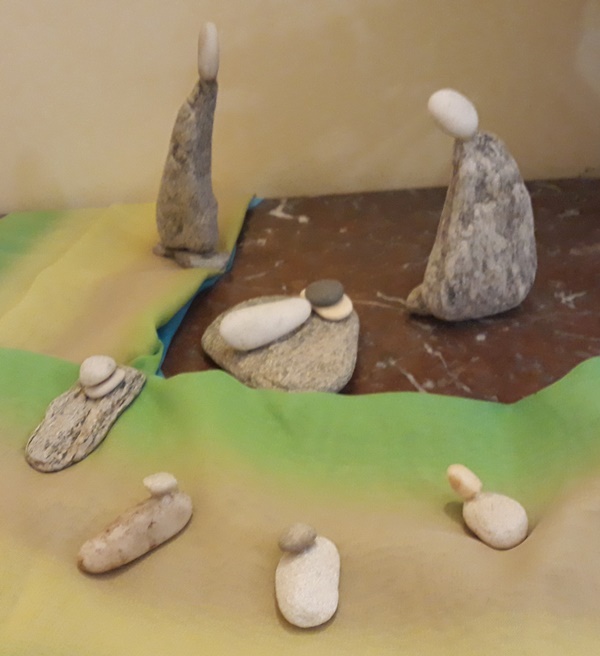 From the crib[1] – "in this manger where Luke presents Him to us. It is a totally dependent God that is proposed to us: we see Him placed in the hands of the poor, of Mary's and Joseph's, of the shepherd's" – to the Eucharist: Gift given to us, in intimacy to the very end of our lives.
"The Eucharist is the central moment of meeting God… This gift from the son of God of his own life for our benefit introduces new times and opens it up for many generations: for today and for generations to come, thus increasing our faith in the future.
Christmas night reminds us that God has become human, not only at this time of history but today, very close to us, in us. This gift is "the Trinitarian lowering of the Father in the Son and of the Son in the world by the Spirit."1. With this incarnation, God discloses his identity, which is Love. He invites us to welcome "this gift" as the basis of our hope.
What do we do with our hope in this time of our world history where injustices, sufferings, persecutions, exclusions are so great? Do we believe that everybody is called to sit at this table of sharing? All are invited, welcomed, without exclusion in the reciprocity of gift. A universal table where God gathers together his scattered children.
How are we going to give an account of our faith, our joy, and our hope?
How do we maintain it without letting ourselves be buried in habits or give way to prevailing pessimism, forgetting this richness that we carry in clay pots?
Yes, as a Congregation we are fragile and at the same time fully alive, because of our structural reality – as we sometimes say – and also because of our individual, and personal humanity. However, we believe that from this frailty comes our strength because it lies in the way each one of us gives herself up to the love of the Father. And this way of giving ourselves up is lived in a personal way, in the Church, in the Congregation, in the community. This act of faith is nurtured by the Scriptures, as St Paul expresses in his Letter to the Romans 15:4-6.
"For everything that was written in the past was written to teach us, so that through the endurance taught in the Scriptures and the encouragement they provide we might have hope. May the God who gives endurance and encouragement give you the same attitude of mind toward each other that Christ Jesus had, so that with one mind and one voice you may glorify the God and Father of our Lord Jesus Christ. Accept one another, then, just as Christ accepted you, in order to bring praise to God."
This hope is so often and sorely tried in our community relationships, sometimes offending us, hurting us, but also reminding us that God calls us and brings us together, and gives us the strength to be women of reconciliation, showing solidarity to welcome and build a world of justice and peace.
So, hope will be here! Joy will be shared. And the Word of the Scripture will take flesh:
"Let all creation rejoice before the Lord,
For he comes! He will judge the peoples with equity.
Let the heavens rejoice, let the earth be glad…" Ps 96

---
General Council of the Little Sisters of the Assumption
---
([1]) Simon Pierre Arnold, « Dieu est nu »