Solitude and communion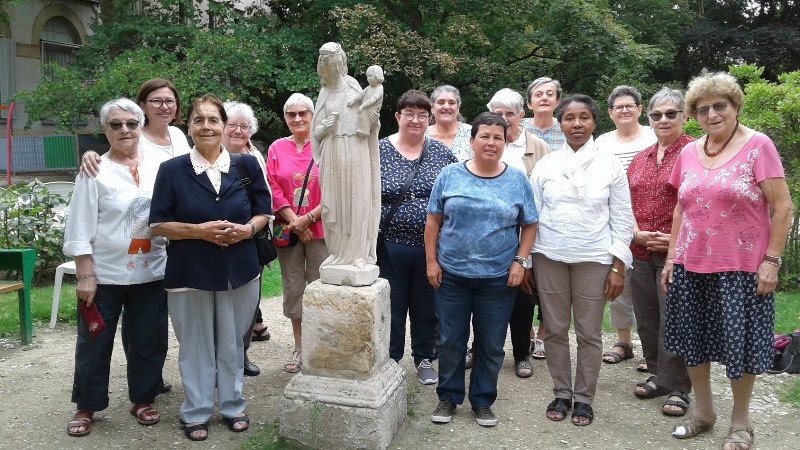 The AOLA (Association of Our Lady of the Assumption)* gathered around this theme in an international meeting from august 6 to 16, 2019 at the Mother House of the Little Sisters of the Assumption.
We experienced this session as a pilgrimage, a desert crossing, in the company of Adam, Elijah, Zacchaeus, the disciples of Emmaus and Jesus.
Solitude and communion are intrinsically linked to our life as consecrated lay people. Arid solitude, inhabited solitude, meeting the Other and others. In concrete terms, we have seen the desert bloom again.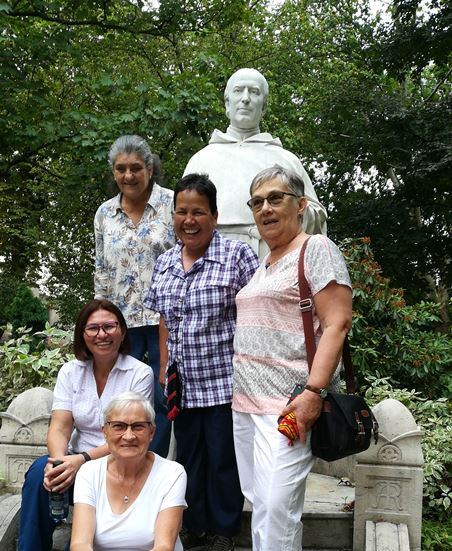 A day of pilgrimage to Paris in the footsteps of the Founders, to Lisieux in the footsteps of Little Therese: "Have a Carmelite soul and a missionary heart" said Father Pernet.
We lived this meeting under the sign of friendship, joy, sharing, deep commitment.

Internationality enriches our life as AOLA: "The pluralism of expression of the same spirituality is a richness for the Association. It stimulates each of us in our daily lives and encourages us to invent other ways of proclaiming the Good News of Jesus Christ. »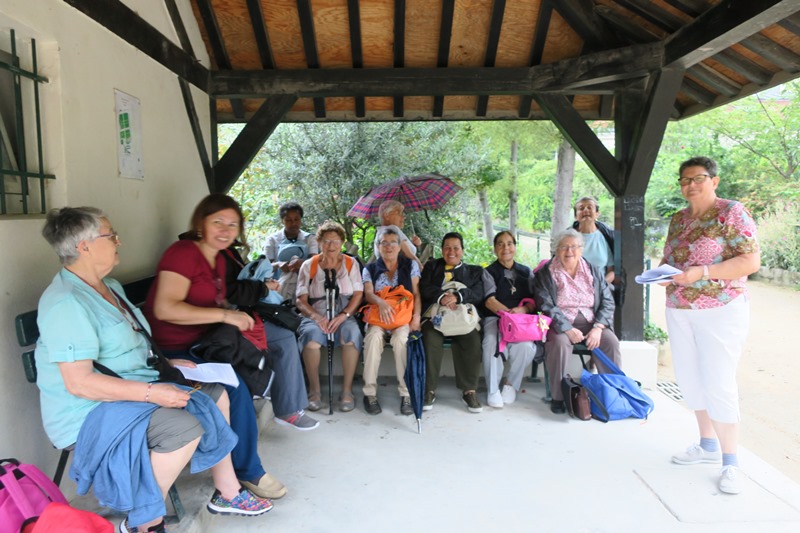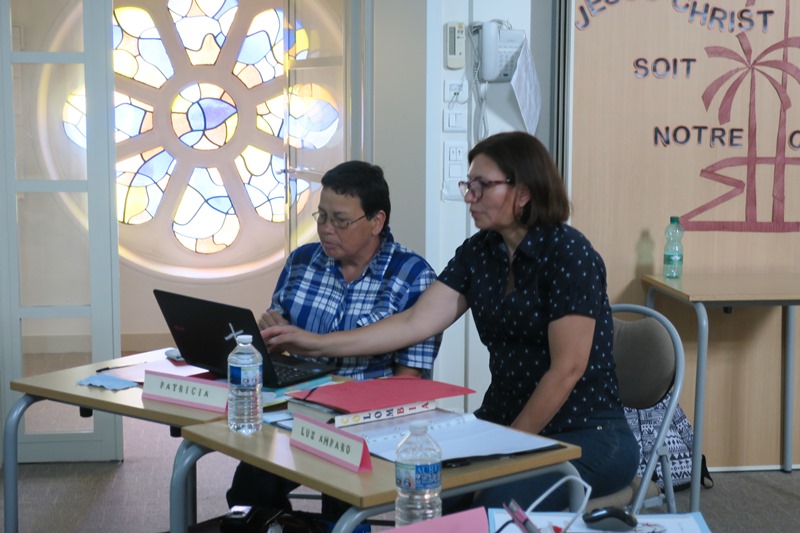 *The Association of Our Lady of the Assumption (AOLA) is a group of consecrated lay women linked to the Little Sisters of the Assumption
Extract from our life project: "A response to a call from God, our life as consecrated laywomen is rooted in our baptism. It commits us to live the evangelical counsels following Christ, Servant and Saviour, in the conditions of the women of our time".