Preparation of four Little Sisters for their final vows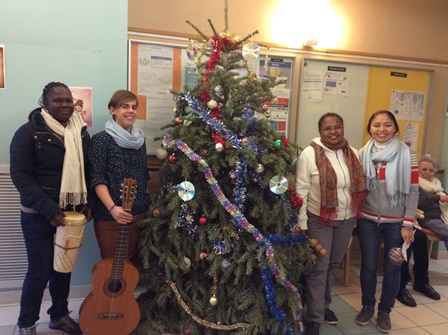 January 2019 ! It was Epiphany's feast
4 Little Sisters :Odile Ratiana (Madagascar), Lucia Uceda (España), Yvette Landa (R.D. Congo) and Nguyen Thi Hoa (Vietnam),they have just begun their preparation for perpetual vows.
The four communities present in the Mother House 'have welcomed them with a beautiful time of prayer"
The young people and the communities (E.Pernet, Membrey, A.Fage and the General Council) introduced themselves to each other and made their offering to the child Jesus.