Mission in a mental health care center in Bobo Dioulasso.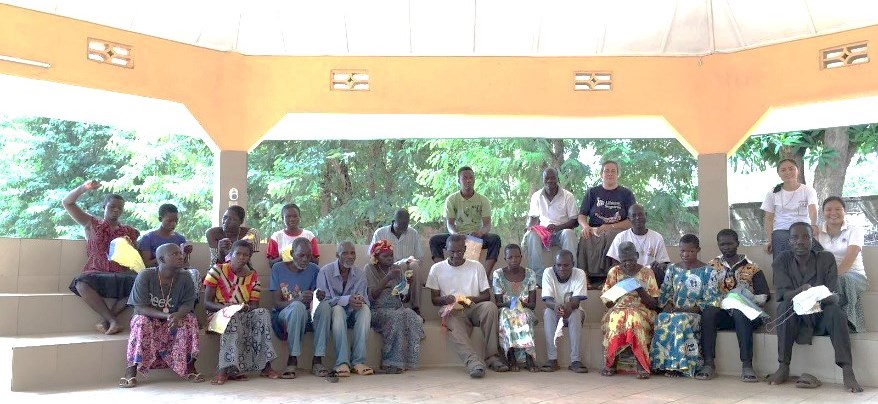 Notre Dame de l'Espérance is a centre which welcomes, heals and rehabilitates mentally ill persons who are homeless in Bobo Dioulasso. Sisters María de Lurdes Mendes Pereira and Anne Nguyen Thi Tuyên, LSA, share with us their experience
One year after my arrival in Burkina, I was asked to work with mentally ill persons. At first, I had received this proposal with a feeling of fear because I had never been in contact with them, but I was confident and wished to live this experience.
Today, I'm happy to be with them because I have discovered in them gifted men and women, full of abilities even if their health condition failed them.
I notice that even if people think they are worthless, they eventually manage to produce beautiful works with trust, love and tenacity. I feel a great joy in me and I'm always looking forward to working with them because I feel peace inside of me when I'm with them. Today I find peace and confidence in this short time we spend together, and I receive a hundredfold the small things I do with them. I'm in touch with these ill people through craft activities and small handworks. In these workshops, we discover their gifts, but also their tastes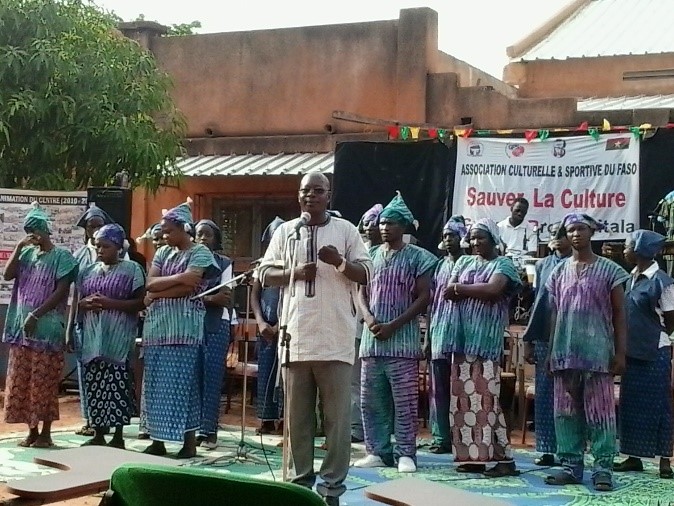 In the Word of God, Jesus invites us to welcome strangers, to dress the ones who are naked, to be close to the ones who live on the margin, the little ones and the weak, because as we do this, we do it to Him.
Some improvements can be seen in the way they work; some of them cannot manage to thread the needle, but when we help them to do it, they succeed in doing their work, and they do it right to the end. Sometimes, when we say that it's time to go, they don't want to stop, they are concentrated on their activities and they ask if they can go on. Among the patients, some are chosen to take care of the ones whose illness is more pronounced
It is so beautiful to see the sensitivity and love with which the ill persons help and support one another. Among them as well, some are in a healing process; when they find some stability, we suggest them to study or to learn other skills; some come from well-off families, since no money, no studies can buy health once illness comes knocking at your door .
Some ill persons are picked up in the street and sent to the centre; others are sent by their family and when they are healed, they go back to their family. The ones who have recovered can be entrusted with some responsibilities, whether in the center or outside, while still undergoing treatment. Among them, some can receive a professional training as weavers, farmers, dyers, craftspersons… Today I'm grateful for this beautiful experience, which makes me discover that these persons who are ill are able to do things that make them useful and give back life to them
María de Lurdes, Little Sister of the Assumption
« In so far as you did this to one of the least of these brothers of mine, you did it to me. »
Can we, as well, say this in front of similar situations we meet at the Notre Dame de l'espérance center, which welcomes people living on the streets, mentally ill persons, physically handicapped persons, abandoned persons … ?
We have been working with this center for three years, alongside the patients, to do with them arts and crafts (rice bags made of wool, postcards, painting on fabric and others). Around 15 people take part in this workshop: men and women of different ages. The number of patients is on the rise, so many people come and go. We welcome anyone who wishes to participate, and we do our best to meet their needs and relieve their suffering.
Most of the time, when patients gaze at what they have achieved, even though they did not think they would be able to make such beautiful items, they express their joy with a large and lovely smile, which makes us happy as well.
This is encouraging for us too. The patients have particular gifts and they are able to express their feelings and thoughts freely and with honesty, without embarrassment, which gives us a lot of satisfaction, and deeply moves us. Each one of them has a specific role, they make up their own society, which is different from ours. If someone leads the group, he or she won't do anything else. Another one will be the translator, or will supervise the workshop. They know well their tasks and habits, and they are very thoughtful towards one another. Mutual assistance and understanding are strongly felt. We share a lot of things with them, whether they are feeling well or not
For our unlucky brothers and sisters, we wish to offer the image of God's love by giving the best of ourselves; the way we approach them and communicate with them, brings them trust and they feel at ease to express themselves or to ask for something, or to share what is in their hearts. It does them good, and us too. While working with them, we discover in ourselves precious qualities: patience, listening, gentleness, availability, in an ever-growing attention to our brothers and sisters' needs. We are more than surprised to note that we possess these capacities in us
These people also invite us to live in gratuitousness, compassion, trust and love. We are fulfilling this mission with pleasure, peace and joy, in the hope that one day each patient will find his/her way and feel really better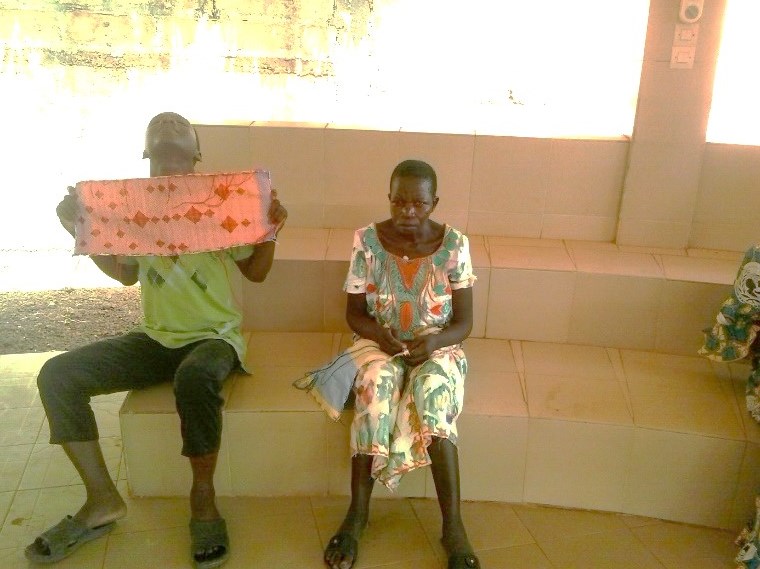 It is amazing to see the beauty of creation. We, the ones who are said to be "normal", often think that there is some kind of danger in approaching the mentally ill (patients). On the contrary, they are the ones who give us peace, joy and many surprises.

Day after day, links are woven, trust is growing stronger. We can tease them or make some jokes, and sometimes we give them some practical advice, frankly, without fear, in spite of the weaknesses, the frailty, the handicaps or the moments of crisis of each patient .
In trust, we hope for a better world for them, and help them so that they can enjoy life to the full. We believe that, through their handicap, they want to pass on a message of salvation to us. Like a fragile breath… like a clay pot… we are all moving forward in the hands of the Lord, Who is the Master of everything, the One who can turn water into wine and who offers us a great hope. These days, thanks to the Congregation, to the organization team of the center and to the patients' families, we have been able to take small steps in hope. For the long way we have come, we give thanks to the Lord, who is at the origin of everything, and in whom we can fulfil our mission in joy
Tuyen, Little Sister of the Assumption